Hey everyone! So I've been lucky enought to get a chance to review a copy of The Poison Diaries: Nightshade which will be up in the next couple weeks. But I have something awesome for you all. I'm holding a competition on my blog for a chance to win a signed copy of the book. Below are three linkable images and some rules for each. I hope you all participate in this competition! Nightshade seems like an awesome book!
For a chance of winning the entrants need to engage with their Twitter, Facebook and the Poison Diaries website. Below are the links for you!
TWITTER--Send a tweet to @poisondiaries saying 'signed copy' and my blog name
FACEBOOK--Go and 'like' the Poison Diaries Facebook fan page and leave a comment saying 'signed copy' with my blog name.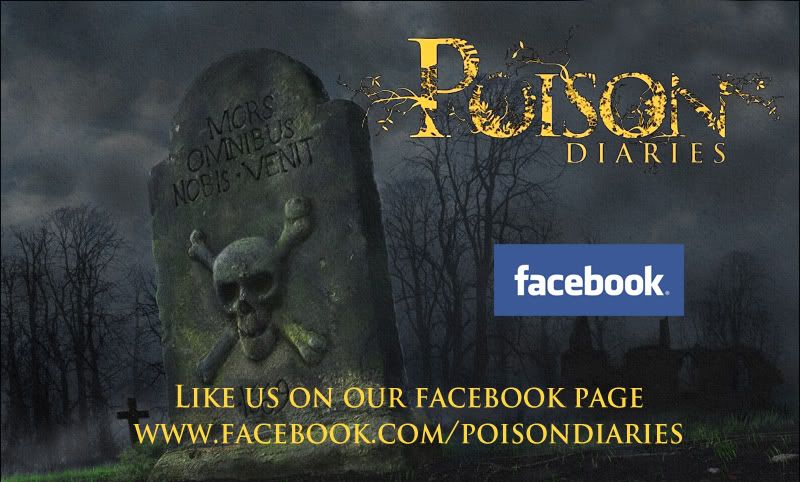 WEBSITE--Enter the Poison Diaries website, find the plant Arum Maculstum, add it to the 'my poison diary' and share it via Twitter, including the name of my